Aims and Scope
Ramiro M. P. C. Salgado, Paulo F. A. A. S. Torres, António A. P. Marinho
---
Background:
Lens surgery with multifocal IOL implantation for presbyopia correction is performed by femtosecond laser-assisted lens surgery or conventional phacoemulsification.
Objective:
To compare the clinical results of femtosecond laser-assisted with low-energy pulse conventional phacoemulsification lens surgery for presbyopia correction intraindividually.
Methods:
Charts from patients who underwent Refractive Lens Exchange (RLE) for presbyopia correction in a single center, with Femtosecond Laser-Assisted Lens Surgery (FLALS) in one eye and Conventional Phacoemulsification (CP) in the other, were retrospectively reviewed. All eyes had the same multifocal Intraocular Lens (IOL) implanted. The clinical outcomes and the results of the level of satisfaction questionnaire were compared between the two groups according to the technique employed (FLALS vs. CP) for a period of up to four years. Stability, efficacy and safety indices were also assessed.
Results:
This study comprised a total of 56 eyes of 28 patients randomly assigned FLALS in one eye and CP in the other. No statistically significant difference was observed between the two techniques regarding postoperative visual acuities, duration of surgical procedure, efficacy or safety indexes (p>0.05). Refraction was stable in all FLALS eyes, whereas a change occurred in 2 eyes (7.1%) operated with CP upon 6 months postoperatively, but without statistical significance (p˃0.05). Satisfaction was slightly better with FLALS but not statistically significant (p=0.134). No immediate myosis or other adverse events after the femtosecond laser were registered.
Conclusion:
The parameters assessed showed no significant differences between the two techniques, in spite of a difference of refraction stability upon 6 months postoperatively.
---
March 17, 2021
Khalil M. Al-Salem, Ahmad T.S. Saif, Passant S. Saif
---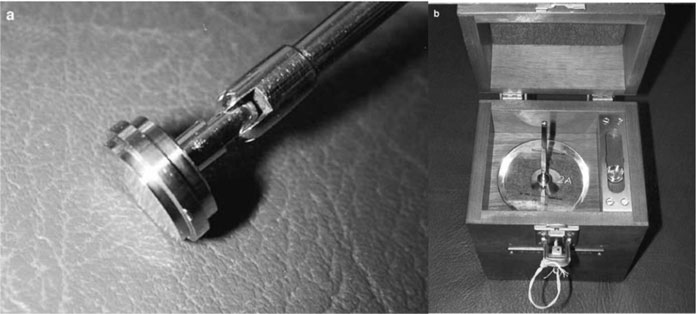 Purpose:
To compare the recurrence rate of primary pterygium surgery after the adjuvant use of Beta radiation, Mitomycin C, and conjunctival autograft.
Methods:
180 eyes of 180 patients were included in the study. All cases had primary pterygium excision following the use of adjuvant therapy of Beta radiation or Mitomycin C (0.02% for 5 minutes) or conjunctival autograft. The study was conducted at Fayoum University Hospital, Fayoum, Egypt, and Misr University Hospital. The patients were randomly divided into three groups, with each group comprising 60 patients. Group (A) included patients treated with Beta radiation following Pterygium excision, group (B) patients had primary pterygium excision with the application of 0.02% Mitomycin C for 5 minutes, and group (C) patients had conjunctival autograft to cover the bare area after pterygium excision. Patients were followed up for three years postoperatively.
Results:
group A had the highest recurrence rate (33.3%) followed by group B (13.3%), and finally group C presented a recurrence rate of 6.7%. Group B showed the highest rate of intra-ocular postoperative complications, while no intra-ocular complications were recorded in group C. Common complications in groups A and B were scleral melting, keratitis, and Dellen formation.
Conclusion:
Using conjunctival autograft after primary pterygium excision gives the best results regarding the rate of recurrence and postoperative complications. Meanwhile, B-radiation or Mitomycin C did not prove to be as good.
---
December 31, 2020