Aims and Scope
Mohammad Abusamak, Hamzeh M. Alrawashdeh
---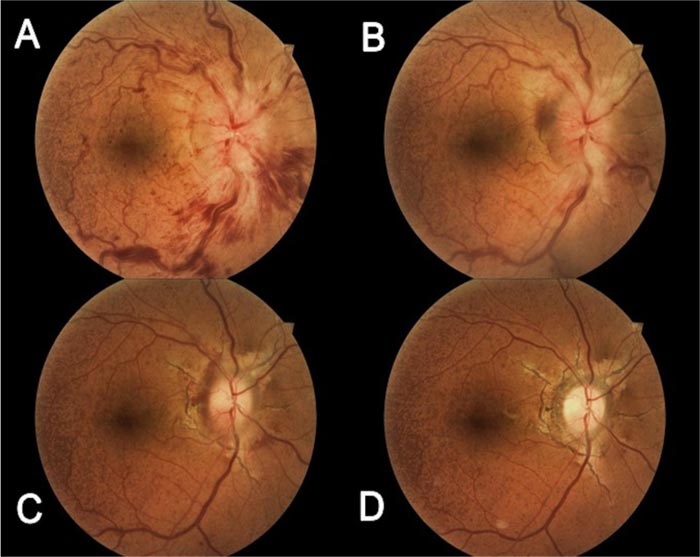 Introduction:
Papillophlebitis is a rare condition that has a high probability of misdiagnosis due to its puzzling resemblance to common conditions, especially Central Retinal Vein Occlusion (CRVO) and papillitis.
Methods:
We present an interesting case of a 30-year-old healthy woman with mild CRVO in the right eye associated with ocular pain on upgaze, visual field defect, dyschromatopsia, and desaturation of red color along with initially normal visual acuity, nondetectable relative afferent pupillary defect, and normal foveal reflex. She underwent a subdermal etonogestrel implant (progestin) by a gynecologist two months before presentation. Following the removal of the progestin implant by her gynecologist, we started the patient on intravenous methylprednisolone (500mg daily for 3 days).
Results:
This combination of incomplete features of CRVO and papillitis guide us to the diagnosis of atypical papillophlebitis. The fundi showed a typical appearance of angioid streaks. The association between papillophlebitis and angioid streaks was unclear. After a thorough review of the literature, no correlation was found, indicating that angioid streak is only an incidental finding.
Conclusion:
The patient's condition improved with systemic steroid administration, and complete visual recovery was noted after one year, despite the presence of macular ischemia and nerve fiber layer atrophic changes on Optical Coherence Tomography (OCT) and OCT angiography.
---
May 17, 2021
Khalil M. Al-Salem, Ahmad T.S. Saif, Passant S. Saif
---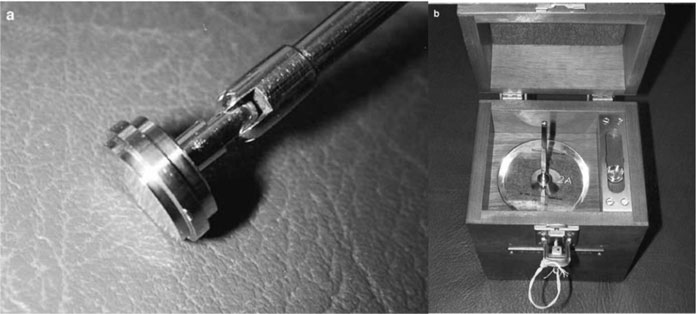 Purpose:
To compare the recurrence rate of primary pterygium surgery after the adjuvant use of Beta radiation, Mitomycin C, and conjunctival autograft.
Methods:
180 eyes of 180 patients were included in the study. All cases had primary pterygium excision following the use of adjuvant therapy of Beta radiation or Mitomycin C (0.02% for 5 minutes) or conjunctival autograft. The study was conducted at Fayoum University Hospital, Fayoum, Egypt, and Misr University Hospital. The patients were randomly divided into three groups, with each group comprising 60 patients. Group (A) included patients treated with Beta radiation following Pterygium excision, group (B) patients had primary pterygium excision with the application of 0.02% Mitomycin C for 5 minutes, and group (C) patients had conjunctival autograft to cover the bare area after pterygium excision. Patients were followed up for three years postoperatively.
Results:
group A had the highest recurrence rate (33.3%) followed by group B (13.3%), and finally group C presented a recurrence rate of 6.7%. Group B showed the highest rate of intra-ocular postoperative complications, while no intra-ocular complications were recorded in group C. Common complications in groups A and B were scleral melting, keratitis, and Dellen formation.
Conclusion:
Using conjunctival autograft after primary pterygium excision gives the best results regarding the rate of recurrence and postoperative complications. Meanwhile, B-radiation or Mitomycin C did not prove to be as good.
---
December 31, 2020